2023 has been a very pink year, mostly due to the blockbusting Barbie film. But Italian fashion house Valentino, with the signature colour Pink PP from its Fall/Winter 2022-2023 collection, is also doing its part. After the Dopamine-fuelled takeover of Long Museum in July, Valentino has pinkified Shanghai again with its collaboration with Harrods Tea Rooms.
Valentino has joined forces with the British luxury department store at its London and Shanghai Tea Rooms locations to bring out a Pink Christmas (not like the ones we used to know…). The Tea Rooms collab involves an exclusive afternoon tea with exclusive Pink PP Harrods bear Cha-lie and an outdoor food truck with limited-edition hot chocolate and mulled wine.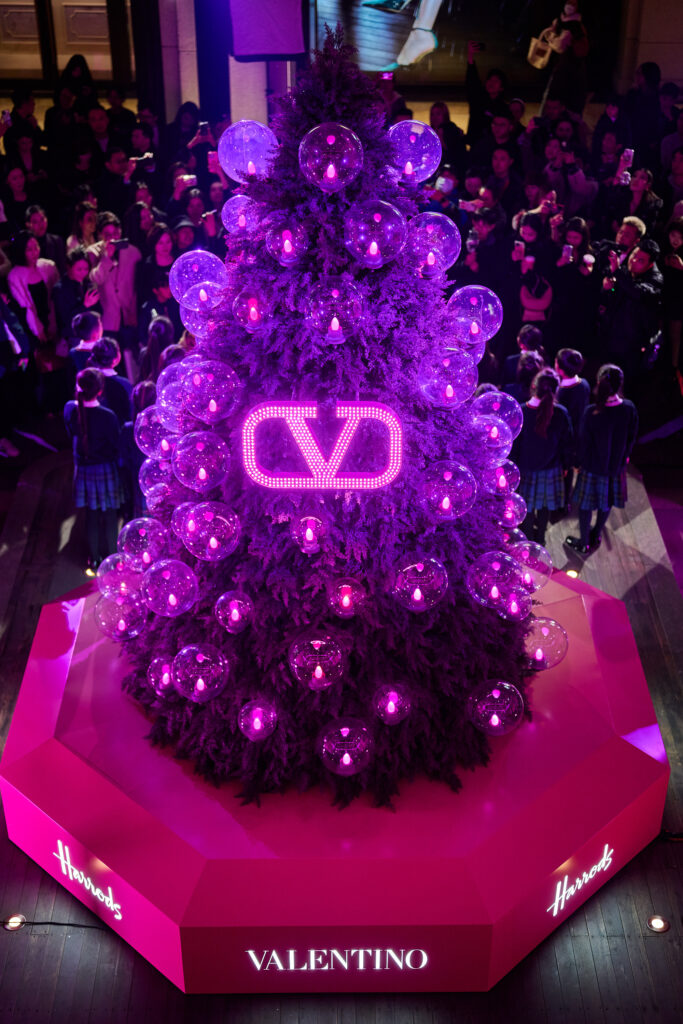 A 9-metre-tall Christmas tree was lit up on November 14th, the same time as its Knightsbridge sister tree. With a huge "V" logo, pink ribbons and baubles, the tree will illuminate the Tea Rooms until the 4th of January next year. The choir from Wellington College International Shanghai performed for the light-up ceremony, adding a holiday feel, as well as a sense of British heritage to the event.
The hashtag #Valentino圈粉上海# ("Valentino pinkifies Shanghai", with "圈粉" also meaning gaining fans or followers) gained 23.7 million views on Weibo, China's Twitter equivalent. The number is impressive for an event localised to one city, roughly 20 times the number of views of the July pop-up exhibition. It would seem after a summer of Barbie and dopamine, pink tick-off points still haven't lost their charms to Chinese netizens.
Join our newsletter